DEEP in the land of the sun
EACH day like each other one
EVERY sexual encounter was lacking
PERHAPS it is her that is slacking
To the doctor she went
HER whole problem she spent
REACHED a climax - of course
ONLY one thing the source
ALL of you will agree THROAT
THAT Deep Throat SHOULD HAPPEN TO ME!

What happens when you take a young, beautiful girl, who feels she should be getting more out of sex than a lot of little tingles I want to hear bells, bombs, dams bursting. . . . something
Mix her together with a young, kookie, horny physician who discovers the why and how of getting her bells ringing .
The results will have you holding on to your crotch with laughter Deep Throat is the funniest, sexually explicit romp to come along in motion picture history.
Discover the secret of Deep Throat in one of the most unbelievable scenes you'll ever see . .
You'll never be the same . . . . once you see - learn - feel - Deep Throat
You too can get over the tingles . . . You too can hear bells, bombs, darns bursting . . .
TRY IT - YOU'LL LIKE IT.


Gerard Damiano passed away in October 2008; news of his death was reported by CBS News on Sunday, and also made the Weekend Update on SNL.
Item Details:
1-Sheet 25x36 Folded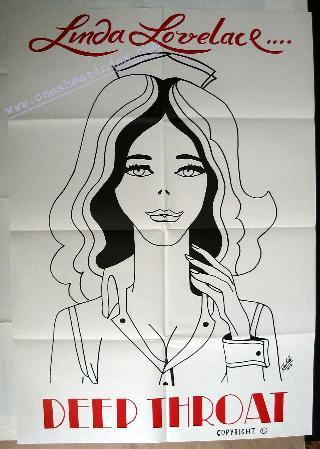 Member login required.